June 5, 2013—Houston, Texas—HFD Memorial Service at Reliant Stadium. After a welcoming of the families, an opening prayer, and a word from Governor Rick Perry, Mayor Annise Parker spoke to honor the four fallen firefighters of the Houston Fire Department.
"In March, we gathered at The Fire Memorial, as we do each year, to honor and remember those that have paid the ultimate price for keeping us safe. I know that each of us there that day prayed the same prayer—that we would never again gather for a funeral such as this. But as each of us prayed, each of us knew that today awaited us and that whenever it came it would come too soon. 68 firefighters, men and women, have lost their lives in the line of duty to this city. But May 31st two thousand thirteen stands as the single worst loss of life in our history. It is always too soon to say goodbye to another fallen hero. It breaks our hearts to say goodbye to four.
I stand here today not as an individual, but as mayor of a great and grieving city. I stand here today as a representative of the government that these brave firefighters served and the oath that they swore to it. I stand here today for public officials from the state, from the federal, from the local level, many of whom joined us here today.
The oath that they and all firefighters swear isn't to come when it's convenient, isn't to come when it's safe—it is to come. And serve. I stand here today not as an individual but for all citizens of Houston who daily trust their lives to the Houston Fire Department. I stand here today for those throughout our community and across our nation who could not be here today, but that are lifting up their own prayers and shedding their own tears. For all those I represent today, I offer our shared sorrow, our respect for the courage and commitment of these four we honor today, and our recognition of the sacrifices that have been made for us and the sacrifices that you have made for us.
Here's what I know. I know you can't force someone to be a firefighter. You can't make someone be a firefighter. You can train a firefighter. You can educate a firefighter. But it is a job one chooses. Firefighter is a calling. All four of our loved ones chose to be firefighters. I have never met a firefighter who didn't absolutely love being a firefighter.
Here's what I have learned in the past few days. I know that Anne Sullivan, Punky, wanted to be a firefighter more than anything. And not just a firefighter. She wanted to be a Houston firefighter. And you know, at five-foot-two—which I think was a little bit of a stretch—but at five-foot-two she had to be tougher and stronger and more determined than anyone in order to get through that academy and get out there and get on that apparatus. You have to be proud of that strength.
I know that Bobby Garner struggled to find his place. I know he served our country proudly. And I know when he became a Houston firefighter, he found a home and a family. And he knew he was in the right place.
I know that Bobby-O Bebee, must have been a very cool dude. I know that he couldn't pass up a stray dog, and I know that he was able to take a joke. And I know that he doted on his nieces, even when they played tricks on him like painting his toenails while he was asleep just before he had to leave for work.
I know Matt Renaud loved sports. He loved Astros games, even when they played really badly. It's a good thing, he loved Astros games even then. He loved the Texans. He believed that a bad day at a baseball game was better than just about anything else.
To the families who are here, we cannot know your grief. We cannot truly share what you are feeling. You have paid an unimaginable price for allowing us to share your daughter, your son, your son, your son. We can't make the pain go away. We can't make it hurt less. But perhaps it will help you to realize that Matt, and Bobby O, and Bobby, and Anne had many families. They had you, and you loved them the most. But they each had their shift, their station, the Houston Fire Department, and the City of Houston. They lived as family—68 and 51. They died together, as family. Now you are and forever will be part of our family. We honor the lives of these four brave heroes and we thank you for sharing them with us, however briefly."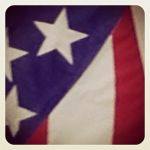 I am so happy you are here. Don't miss future articles! Be sure to sign up for our RSS feed. Let's be friends on Facebook too!