I picture our first home as a lovely little acorn nestled beneath our towering old oak tree. I felt protected below the arching branches. Hidden at least a little when this big city felt new, when I worked late into the night, when we began bringing home babies.
Our oak tree became the backdrop for many photos. Of newlyweds. A big graduation. Motherhood. Fatherhood. Childhood.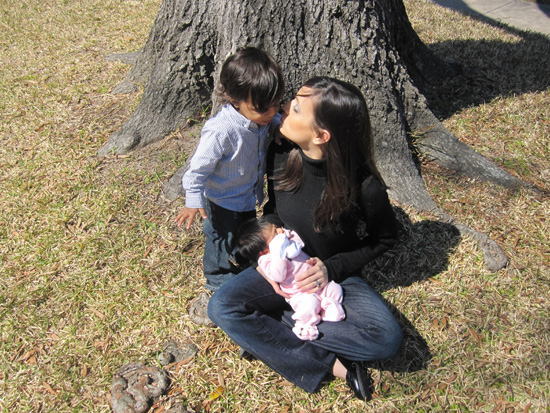 Even though we moved just across the highway and less than a mile away, leaving our first family home and our great oak tree eight days before the birth of Baby #3 was sad.
The view of our new house from the street was also a bit sad. It belied the work we had done to make the inside convey everything that was beautiful and meaningful for our family.
The front was lined with dull flower beds. A broken pink brick flower box sat at the end of the walkway and held a miniature black lamppost that no longer worked. The lawn was a plot of drought-ridden brown grass with a few dirt patches where trees once stood.
We imagined that maybe a Houston hurricane had taken those trees. Our neighbors told us that the owners before the previous owners had plucked their trees out of the ground and kept them when they moved. There had been no trees since then.
We longed to give this part of our new home some love. But it was September and we had a newborn. We would have to wait until spring.
Sometime in late winter or almost spring, I saw an appearance by Faith Hill and Tim McGraw on The View in which they talked about family. The co-hosts asked Faith if she ever requested gifts or had been disappointed by gifts from Tim. She said the only thing she wanted was for him to find one of those amazing 150-year-old live oak trees from the South that would provide a place for their three girls to climb and just sit on a limb.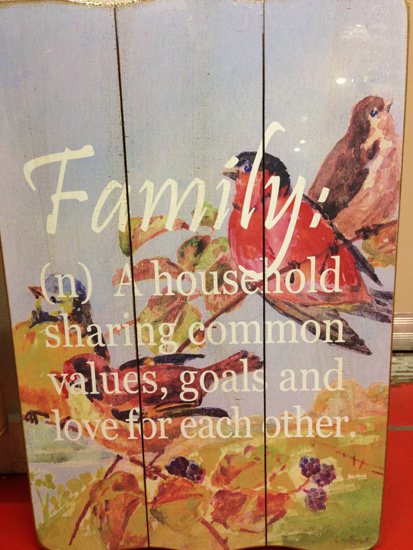 The first spring in our new home came, and we spent warm evenings with our children weeding and removing old bushes. They worked hard, even learning the difference between the bad crab grass, the bad Bermuda grass, and the good Saint Augustine grass.
Like Faith, I had never really wanted anything for Mother's Day until that Mother's Day—my first Mother's Day with all three babies in our new home. I wanted a tree.
One hot weekday afternoon in the front yard, Baby #1 was holding an earthworm and Baby #2 was keeping a polite distance from him. Our neighbors walked over to introduce us to their landscape consultant who also happened to be a poet. She understood our language and together we began to put our vision on paper—expanded and reshaped flower beds, a new pathway, color, and an oak tree.
In the coming weeks, we had a lot of homework. We also had a deadline to plant by May to avoid shocking the tree.
On a late April Saturday, driven on a golf cart by our landscaping poet, all five of us ventured into an urban forest at a local tree wholesaler. Each child selected a white crepe myrtle. I selected a water oak tree.
Under Texas-blue sky and white clouds, our trees arrived to be planted on the Tuesday before Mother's Day.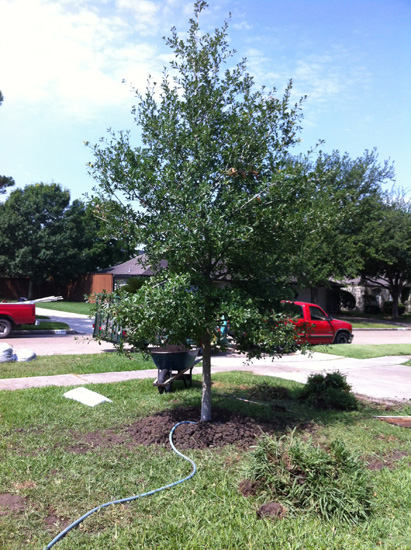 Last spring feels like last night's dream. Time has passed in a heartbeat. The children and the trees have thrived and grown.
With another spring, ear infections have returned to our home. And our children are outgrowing their clothes. Both situations send me on more frequent Target trips for prescriptions and new outfits.
Baby clothes shopping is something I love but refrain from doing until they grow or have a special occasion. It is like my consolation prize when they inevitably get a little too tall for the size they have been wearing.
On this Tuesday's Target trip, I am here for Amoxicillin and baby clothes—both for Baby #3. Our pharmacist friends have come out to talk to her the way they always do. The lead pharmacist gives direct orders for no more ear infections.
As I walk toward the baby department carrying Baby #3, I am realizing that even though she is quite petite for her age, I will not have a reason to shop in the baby baby section for very much longer. 
I see the Easter dresses I bought a few weeks ago are already out of season and hanging on the clearance rack with other marked down items. My fingers linger over the puckered cotton of a mint seersucker dress in size Newborn.
I sort  through the sweet dresses, skinny jeans, and white blouses. Is she ready for skinny jeans? These cotton candy pink ones do look like Baby #3.
Her ear pain ushers me along.
Walking swiftly to the shortest checkout line, I am gripping the plastic hangers in one hand.
The checkout conveyor belt has a few wet spots. I hesitate to lay the clothes down.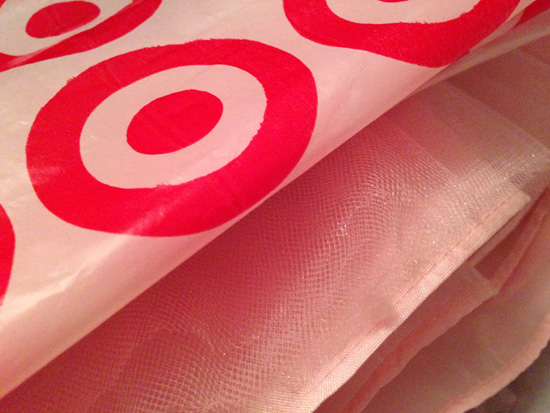 The woman behind the counter in her Target-red shirt and khaki pants says something that ends in, "…. , Love."
She smiles at the younger female cashier who is passing by in red and khaki, asking, "How are you, Love?"
Two more coworkers within the radius of her voice receive the same, "How are you, Love?"
As she abruptly turns to face me, she says emphatically, "No, no just hold on to them. Don't, don't put them down." Through her thick black rectangular eyeglasses, I see genuine concern.
She pauses abruptly again and bends slightly to exhale, "Hhhhi-ee, the-re." Baby #3 burrows her cheek in my shoulder, but still glances to the side and smiles behind her pacifier.
Adjusting her eyeglasses, the woman moves with silent theatrics like a mime artist. She shakes open a large-size plastic Target shopping bag, holds it upside down, and pokes a hole in the middle of the bottom. She is creating a mini garment bag.
I hand her the collection of clearance clothing. She scans a pink tulle Easter dress and hooks its plastic hanger on her arm before scanning the cotton candy pink skinny jeans and then white blouses. She carefully threads the plastic hanger hooks through the hole in the bag and pulls the plastic down. A fine and particular way to treat Target clearance baby clothes.
Swiping my credit card, I almost speak.
Handing me my garment bag and receipt, she says, "There you go, Love."
"Thank you so much…for how you…."
Her smile broadens as she interrupts, "My pleasure. Have a good day, Love."
Love.
My mind goes back to what happened only yesterday. The news was just breaking in the window of time between Day School pickup and a last-minute doctor appointment for Baby #2's earache. I was rattled to the core by Facebook status updates—explosions at the finish line of the Boston Marathon.
Upon returning home from the pediatrician's office with all three little ones, we had almost stepped on a piece of newsprint laying in the entry way.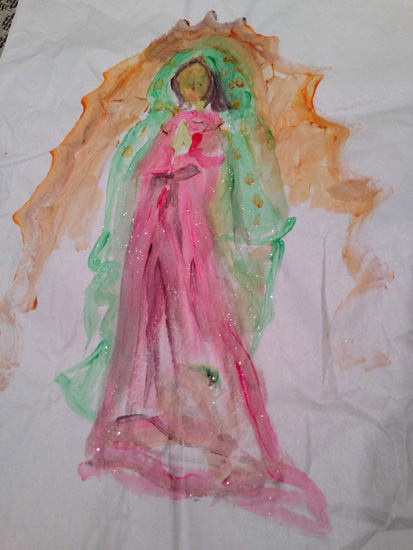 I had forgotten about the artwork drying there. In the morning, the girls had painted with glitter paint on used newsprint packing paper.
As a child, I used to draw images of the Madonna and Child every Christmas Eve. As an adult, I have collected many representations of the Virgin Mary from around the world. Since we have been in our new home, I have been saving a blank canvas to one day paint Our Lady of Guadalupe.
It came in a whisper yesterday. Take my own sheet of the packing paper. Paint the heavens on her green mantle, and paint her praying hands. The slight dancing of her red tunic. A black ribbon tied around her waist. Rays of sunlight encircling her. Left in haste on the entryway floor, unfinished because it was time for Day School pickup.
Bending down to touch the paper, Baby #1 exclaimed, "Wow, I love this! Momma, is this an angel?"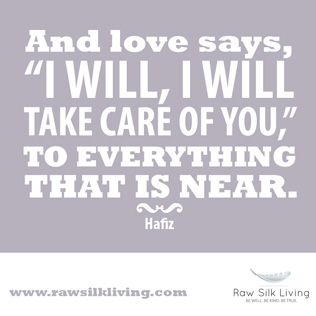 It is another Wednesday afternoon on my usual route home from Day School pickup. A light rain had begun to fall as we were leaving the school building. I thought it wasn't supposed to rain until tomorrow.
I am surprised to see the lady standing on the corner. She is wearing a thin gray cotton zippered jacket with the hood draped over her head. It looks like a mantle loosely framing her face.
My purse is in the back seat and my coin holder is a bit dry.
She receives the few round coins like we receive Holy Communion, one hand cupped below the other. She bows slightly to me, saying, "Thank you, Baby Girl."
Peeking in the back, she adds, "My babies."
As she steps back away from traffic, I think about her baby. She told me last week that she might see him soon. Down in Port Arthur. He is graduating in May.
Love is our universe. Love is the work we are here to do. We must choose to give and choose to accept Love. We have the power to plant Love and help it grow. Everything we do and say to children, friends, family, neighbors, strangers, the least among us, we are doing and saying to Love. Love envelopes us, consumes us, and fills us up even when we are unaware. Connects us. Protects us. Restores us. Forgives us. Heals us. Love has been there all along. Love will forever be. God is Love. Love is what makes us all the same and part of a greater whole. And wherever we shall go, we shall find Love.
I am so glad you are here. Don't miss future articles! Be sure to sign up for our RSS feed. Let's be friends on Facebook too!