Editor's Note: On Monday night, after a "Costco date" to buy plants for our flower beds, we drove by a new billboard at the interchange from 59S to 610S. The Lupus Foundation of America Texas Gulf Coast Chapter is advertising the End Lupus Now Walk & 5K Run, which we are running next month.
May is Lupus Awareness Month. Awareness begins with personal stories. Here is my lupus story.

This is not the full story or even the beginning of the story. It is not anyone else's story. It is just my story of one morning with lupus.
It is Easter morning two hours before mass. We are getting ready early for the egg hunt on the church grounds.
Baby #2 stands in front of me on a white step stool facing the bathroom mirror as I comb her hair. My fingers burn as I stretch and wrap a hair rubber band.
Like a baker topping my lovely cake, I place her flower headpiece at the crown of her upswept hair. The jet black color she was born with is now almost entirely dark brown with hints of red.
I whisper so pretty and cup her under her arms in a way that favors my hot aching wrists and elbows. Ready to gently swing her down from her perch to be on her way.
I still have two heads of curly hair to comb, breakfast sausage to cook and then cool because it will be too hot for little mouths, a diaper to change, church offeratory envelopes to prepare, Easter baskets to fetch, and my own dress to select and put on. Can't forget to bring the camera.
Like a jolt of electricity, an unfamiliar pain shoots deep into my back on the right side, rattles my rib cage, and reverberates up my spine and into my hip. For a moment, black spots distort my vision.
The will to appear as if nothing is wrong helps me bear her pixie weight and safely set her down.
"There you go, baby," I say. She scampers off in her dancing and skipping way.
Spasms grip my side. I rest my hand on the vanity. Breathing hurts too.
This kind of morning always comes just when mornings have been promising more good days than bad.
Baby #1 bounds onto the step, ready for me to comb his hair.
This kind of morning has come again, but I will try.
I will make their beds because it helps me feel like this morning is normal.
I will go to the egg hunt because this is Baby #3's first time hunting on her own. And I can already imagine the other two holding her hands to lead her.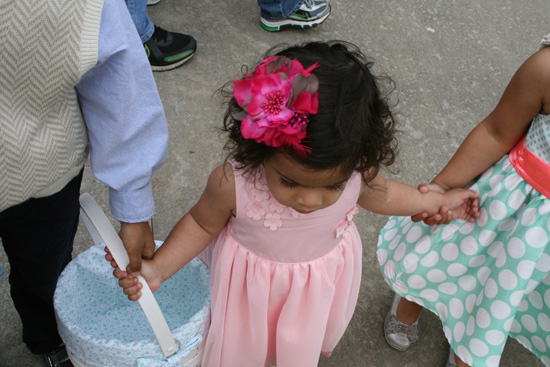 I will go to mass because our priest's words during his last Easter Sunday homily  have resonated through many mornings this year. Every day is Easter Sunday. Celebrate the joy in every day.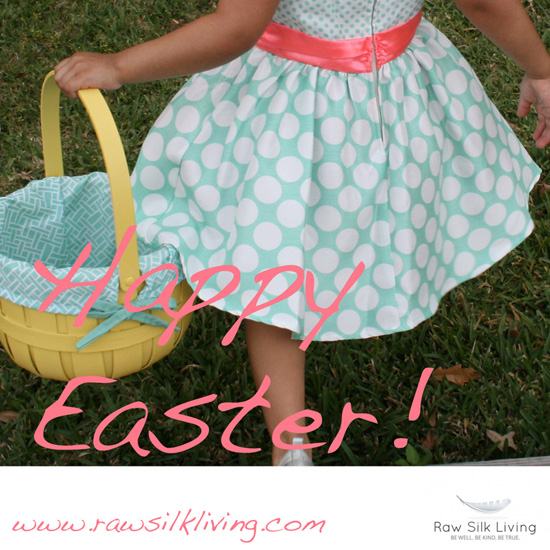 I will try because these are the children for which I prayed. These are the children I knew even before they were born. These are the children I am here to mother.
I will try because I have an amazing partner. This is our life together, and we intend to do the best we can with it.
I will try because I am on my own journey. And I have a lot left to do in the world.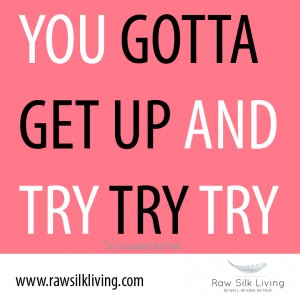 Watch the Pink video for her powerful song 'Try.'
Please stay in touch for ways that you can help unravel the mystery of lupus and other autoimmune diseases. Here is more on our participation in the 5K.
We are so glad you are here. Don't miss future articles! Be sure to sign up for our RSS feed. Let's be friends on Facebook too!