It is Saturday morning on the first weekend of May, and I am driving home from swimming lessons with Barbara. I went to her later class today, so I could sleep an extra hour. We began at 9:00 a.m. with the regular repetitions of mermaid and frog kicks, bicycle down and pike back, Super Girl finning, and arm weight exercises.
Swimming lessons is what I call aqua aerobics when telling the children where I am going on Saturday morning. Barbara did teach me how to swim last summer, but in my mind it has felt more like life lessons.
When Barbara shouts, "Drop your weights! You brought your goggles right?" I still shudder a little bit.
For the past three weeks, at the end of aqua aerobics, I have completed 10 laps swimming the freestyle stroke back and forth across the length of the pool.
Getting over the hurdle of 500 meters was big for me—the result of almost one year rebuilding strength in a body that felt broken and conquering a belief that I cannot swim.
This morning, Barbara still recognized semi-panic on my face before I started my first lap. She said in a Schwarzenegger voice, "You can do it!"
I pulled my goggles down over my eyes and pressed them into my eye sockets to make a good seal. The neighborhood beyond the pool was so quiet except for the coo of doves.
I managed six smooth laps and decided to give my mind and legs a rest. Tomorrow I have my first 5K, and I want to run it straight at my best pace of 8:40/M without breaks to walk.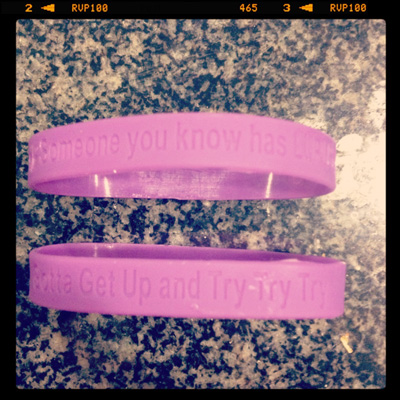 On the drive home, Ryan Seacrest is ending his American Top 40 radio show with a hit that to his surprise has climbed the charts quickly. He cuts to an interview with Bruno Mars, the singer-songwriter, who says that his new song When I Was Your Man was written in a dark room. When he sings it, he feels like he is bleeding on stage in front of people.
Bleeding in front of people.
As I arrive home, I rush inside and shed my swimming clothes and put on my running clothes. I want to fit in at least one mile this morning. Shervin admonishes me, "Sarah, don't overdo it."
I know and say, "I won't, but my legs need to remember what to expect tomorrow." It has been seven days since I last ran, and I am cramming for my final exam—the Walk to END Lupus NOW and 5K Run.
Even as a kindergartener, I recall being a serious student. My studies at the Jesse H. Jones Graduate School of Business at Rice University were my most serious.
At some point during my second year, my mother had asked, "So what do you think of Ann Coulter?" I had no idea who or what she was talking about. I had been consumed by volumes of business cases, must-read business books like Blink, text book chapters, and the week's articles from The Wall Street Journal.
My peers survived without completing all of our assigned reading. I was petrified not to scour every word.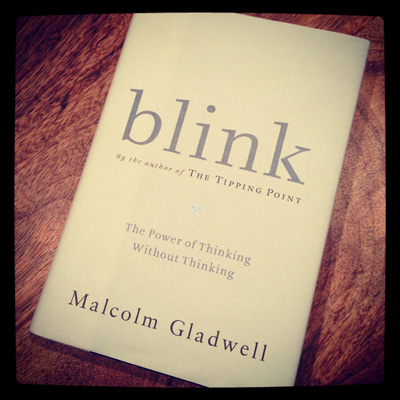 I had given myself over to my MBA. It all mattered. Every word I read. Every word I wrote. So many thousands of words read and written late into the night. So hot cuddled up with my laptop and my cat, Marci. So much more than the ideas, papers, presentations, and grades.
For Communication class, I prepared a PowerPoint presentation called "Entrepreneurship – An Immigrant Experience" about my father. I have been a reluctant but good presenter throughout my professional career. Yet, as soon as I have to give a personal speech at a party or fundraiser, I cannot hide my emotion and my voice always cracks.
I could see the feelings I was expressing reflected back in the faces of my classmates. Some approached me afterward to talk. My professor e-mailed the video to all three sections.
Bleeding in front of my peers.
I was nearing the finish line of this degree and sprinting toward one hope. While shopping for a dress to wear for Investiture, I felt overcome by a divine yet familiar presence. I carried my unconfirmed secret beneath that dress as I crossed the stage on a Friday evening in May to receive The Degree of Master of Business Administration.
Just when I thought I could wipe away my tears, my name was called a second time—Jones Scholar. And a third time—The Lorane T. Phillips Award for Excellence in Writing.
The Sunday after Commencement Day was Mother's Day. Family had left and graduation festivities were over, but I could not risk being heartbroken on Mother's Day. I waited until Monday to confirm what I already knew—we were expecting a baby.
Being our first, we went straight to my primary care physician to be sure and safe. She said she would call the next day.
A friend and fellow quiet artist had given me a gift certificate to Texas Art Supply as a graduation gift. Finding myself idle for the first time in too many years, I went to the store for inspiration to begin creating again. It was a spa of colored pencils and blank canvases.
I was drawn to a set of iridescent mica flakes. I put it back on the shelf, but then I picked it up again. I just could not leave it there.
My cell phone rang in my purse. I was balancing a pile of supplies and fumbling to answer when I saw my doctor's name on the display.
My hello was greeted with the most amazing but fleeting good news. I slowly dropped to my knees.
There was something in the bloodwork she had taken as a precaution because of the lupus. It had caught up with me—the lupus I had been running from because I wanted to have babies and did not want anyone to tell me anything that might stand in my way. As she talked about percentages and chances, my mind went numb.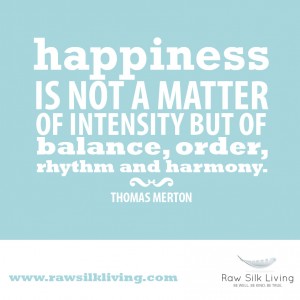 I had been plowing through MBA school because I wanted to believe my graduate degree was the only thing standing between me and motherhood. I sacrificed for my MBA the way I imagined sacrificing for babies.
Not properly eating, sleeping, exercising, relaxing, playing, reading, and keeping up with the news, let alone wardrobe planning and socializing. It was my practice shedding every attachment or selfish need I thought I ever had.
Marci taught me this first rule of mothering. When I came to pick her up from the adoption home, Marci appeared emaciated. She remained crouched at the food bowl eating, as if she had not seen food in way too long and most certainly would not see it again any time soon.
The adoption lady said Marci had kittens before she was six months old. The people who fed her and her kittens had moved from their apartment complex and brought her to the adoption home, where the kittens found owners quickly.
A man adopted her at one point, named her Kiwi, and then returned her the next day. He said he was allergic. The adoption lady said she just could not make her keep the name Kiwi and renamed her Marci.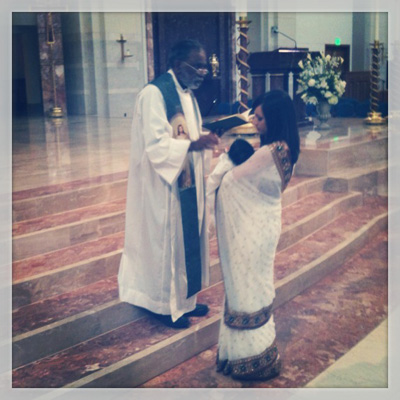 Baby #2 was baptized in a cathedral on May Day. It was a postcard kind of day—the kind of day that must one day come after a storm. The sky was singing the word azul.
We had tried to hold the baptism in the small St. Jude's chapel at St. Vincent de Paul Catholic Church where Baby #1 was baptized, but it was not available.
We inquired at Corpus Christi Catholic Church, Shervin's childhood parish and our family's new home parish. Only group baptisms were available. Our baptisms feel like small weddings. We would not have had enough reserved pews to hold our family and friends at a group baptism with the church community.
I assumed the Archdiocese of Galveston-Houston's new Co-Cathedral of the Sacred Heart downtown would not be easy to contact. And very unlikely to be open to a private baptism celebrated by our family priest. And then even more unlikely to still have a date available. But it was easy, open, and available on May 1, just a few days before she would turn three months old.
The day after the baptism, we gathered a small team of family and walked in the Lupus Foundation of America—Texas Gulf Coast Chapter's Walk for Lupus NOW. I wore Baby #2 in the papoose that had carried Baby #1 close to my heart and for miles already. Now he was riding in a red and black McClaren stroller.
I do not recall the name of our team. We collected donations on behalf of my dear brother and surpassed our fundraising goal. My friends did not know much if anything about my silent journey with lupus—a disease that I began to know in shadowy hints as a young teenager and that later knocked me down more frequently and gradually more violently.
Three years have passed since that walk, and it is the morning of Cinco de Mayo. We awake to Justin Timberlake's Mirrors blaring on the alarm radio at 5:30 a.m.—time to get everyone ready and out the door for an early 5K. We are running this year. Since we told the children about the run earlier in the week, they have been wishing for Sunday to be today.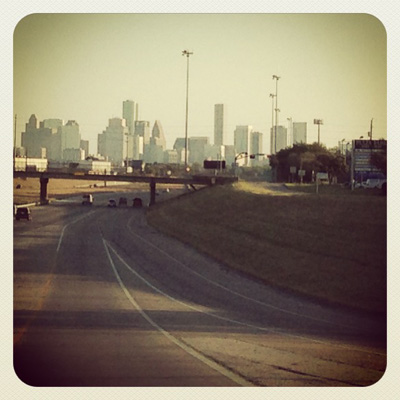 On the drive downtown, the car thermometer reads 59 degrees Fahrenheit, but it feels much colder with the winds. The children are dressed in three layers—the second is their Kickin' Lupus Out This Joint team T-shirt.
Baby #1 holds signs with his drawings of trees, heart flowers, and the names Momma and Daddy. Baby #2 holds her doll, Baby Sarah. Baby #3 holds a bottle of milk. All sit in a row, still not quite awake.
As I look for exit signs from 288 to Downtown Destinations, I notice a lovely and familiar voice on the radio. Nora Jones. I have not heard her in so long. I change the media screen to Audio to see if it will tell me the name of the song.
It is not appearing, but in a few seconds, Shervin hands me his cell phone, saying, "I know you wanted to know." The iPhone app Shazam is open and the display reads:
Nora Jones
Those Sweet Words
Another song is beginning to play, and the back seat perks up. It is Home by Phillip Phillips—the one we call the "Olympics song" after watching the U.S. Women's Gymnastics Team last summer. I hear little voices sing along in intermittent lyrics as the song plays.
Settle down, it'll all be clear
Don't pay no mind to the demons
They fill you with fear
The trouble it might drag you down
If you get lost, you can always be found
Just know you're not alone
Cause I'm gonna make this place your home
As we exit Polk and stop at a light next to the George R. Brown Convention Center, I hear Christina Aguilera's voice sing:
One day while my light is glowing
I'll be in my castle golden
But until the gates are open
I just wanna feel this moment (ohhh)
I just wanna feel this moment (ohhh)
I just wanna feel this moment
Last week over an after-bedtime mamas' dinner, my soul sister and I spoke about the gravity of my upcoming run. We shared one thought in parting that has helped us both many times before: I just want to feel the moment.
Hey, Soul Sister by Train plays as we turn the corner onto Austin Street and pass Walker, Rusk, Capitol, Texas, Prairie, Preston, and Congress. At Franklin, we find police officers directing us past orange cones and into free participant parking.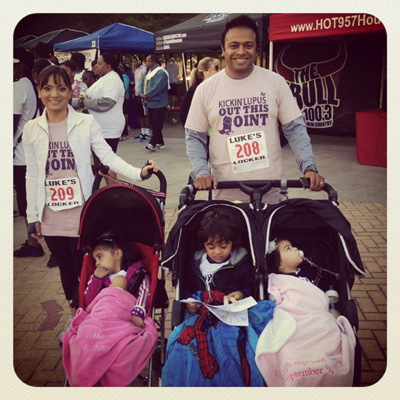 Just before 8:00 a.m., the runners on team Kickin' Lupus Out This Joint approach the arch of purple balloons. We position ourselves toward the left quite a few yards back from the Start line. We do not want to be trampled, yet there seems to be a shared sense of you can do it.
As we stand waiting, a woman in a black windbreaker jacket is calling out the names of the top teams and team captains. We think we might have missed ours. The lady shouts, "Kickin' Lupus Out This Joint!"
"Yay!" the five of us cheer. "And team captain, Sarah Joseph!" she announces. I certainly do not deserve this distinction. Shervin and my brother did most of the fundraising. Nine more family members and friends joined the team as runners and walkers. My main contribution was writing my story in a dark office and sharing it with the world.
Bleeding in front of people.
We exchange last-minute tips and strategies. A start gun startles us. I suddenly feel almost lost, all sound drowned out by my confusion. I start to run, but there is nowhere to go yet, so I am running in place.
Suddenly, the crowd begins to open up. I find ways through open pockets, following the lead of my brother. People are cheering near the lot where we parked. Tears stream down both my cheeks—I am not sure if I am feeling the wind or the moment.
Weaving around runners, I think we will be turning right soon, so I veer in that direction to shorten my route. We are running straight instead, and on an incline.
I have a good pace and my legs feel strong. I am with my brother for quite some yards. On the elevated bridge, we are facing into strong winds. I planned for heat or cold, but not wind. My airways are flooded and feel the sharp chill. My toes are already going numb.
I am fighting to keep the breathing rhythm that my brother and I used on our runs in the hills where we grew up—in-out-in through the nose and out through the mouth.
My trachea begins to feel the strain, and my neck tightens. At the top of the hill, I feel relief in my thighs, but breathing is still hard. As my bladder muscles threaten to fail me, I think of all my mama friends of one, two, three, and four babies. How each birth rips us open. I think of Marci who knew what we now know—nothing could be more worth the pain.
We have already run marathons and climbed mountains in our own ways. Feel this moment.
Some runners pull ahead of me and others fall behind. I notice the steady pace of a woman to my right with a pink cap and the kind of hair peeking out that might be just-cut short or might be just-growing-back long. I hear her. She has the same breath pattern as me. We run together for the next quarter.
I hear my name from my left—my brother has already come around the hairpin turn. I wave as he passes on the other side of the median. I think I am just about half way.
Flags wave the names of the top teams. Our team is third, but the lady in the black jacket said our flag is missing because we came from nowhere and raised funds in the last few weeks before the race.
As I round the bend, several somehow familiar and happy women line the route and hold out water cups at a pitstop, shouting, "Great job! Water?! Water!!"
I cannot stop but wave with both hands to these pure smiles. Although I am again on an incline, I feel the relief of their spirits and the wind now at my back. As I plow up to flat ground, I begin to see the Houston skyline and the bayou below. I can do this.
Two young women appear to my left, in salmon and black running shorts and black sunglasses. They are chatting as if they are at coffee, but they are running at my pace. One laments, "I remember when I could run a six-minute mile when I was like nine or ten."
They are now my pacesetters, as I stay just a step behind. They provide a pleasant sound to silence my mind.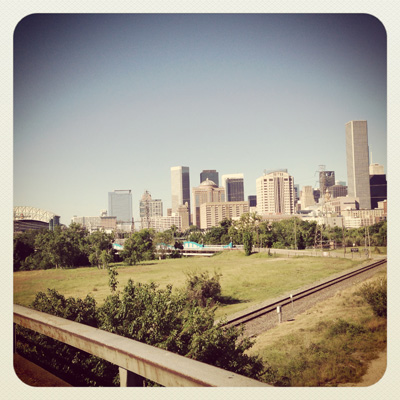 As I see Minute Maid Park, a tall man comes up beside me in black and red spandex that outlines his body of muscle. He sounds like I feel, but he is propelling his struggle into long high glides like a gazelle on an African plain.
Surely we must be close unless we are forced to make a right turn, and then I will be in trouble. I cannot feel the front third of my feet. My airways burn with swelling from cold exposure, but I keep to my breathing pattern, easier now without the wind in my face.
I stay with the gazelle and the girls as we reach the parallel streets again.
Commerce, Franklin, Congress. Preston is the next street and then I need to try to sprint. I turn left on Preston. Three little children are called back to their group standing near a food truck on the corner. I turn my gaze toward the Finish line and the gazelle sprints ahead.
I bow my head because there is applause and I see my parents—humbled by those who gave so generously when I signed up in hopes of crossing this line. Honored by those who gave $7,011 in increments of $10 because that is the amount we asked for, $11 as a quiet way of showing sincere support, $50 and $150 because they are always our silent angels, and $500 because he is simply amazing.
Some are the truest old friends, unfading no matter the distance or time. Many more are now the truest new friends because they were Shervin's friends first. They read, listened to, and embraced the lyrics of my bleeding song. I just want to feel this moment for them.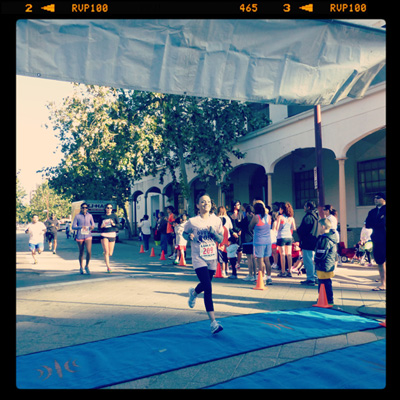 I push a little harder and cross before the girls wearing shorts. As I float over the Finish line, I lift my head and smile. For my brother who we almost lost. For my parents who are there to receive me. For our babies who I am about to hug and my sister who will always be my best friend—all joining for the 5K walk in a few minutes. For my dearest guy friends who ran with us. For Boston, a place that is another home forever in my heart. For anyone who thinks they cannot do something.
For Shervin who has lived this with me and will cross this Finish line soon too.
I remember The Day We Met in early May. On a random visit I made to Austin before transferring from Boston University to The University of Texas. It is a long-short story, but we talked for hours in the drive-thru lane at Taco Cabana and learned each other's histories.
I felt that God was introducing me to someone. I had never felt that way before. I had never seen a smile like his before. A name had never felt the same across my lips before. And no one had ever made me laugh like he did before.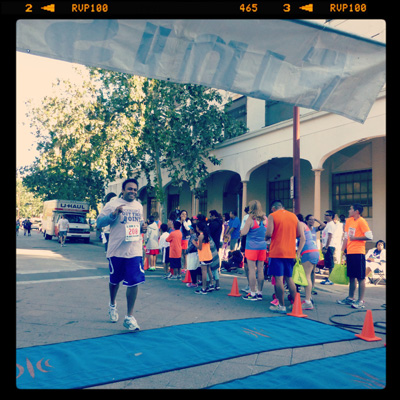 As the day of the race ends, I remember the first song playing on the way to the run this morning. Nora Jones' Those Sweet Words:
What did you say
I know I saw you singing
My ears won't stop ringing
Long enough to hear
Those sweet words
What did you say
End of the day
The hour hand has spun
Before the night is done
I just have to hear
Those sweet words
Spoken like a melody
In the last hour of this fifth day of May, the man that I met almost exactly fifteen years ago says these words, "You could be walking through fire, but you still have grace."
He does not realize his words hold truth because of him. He has been the one right there behind me all along.
He is looking at the race results on his phone.
Sarah Joseph, Bib #209, Total Time 24:33.7.
I had run the 5K straight without walking at a new best pace of 8:04/M—the 56th runner out of 363 and the 15th woman to cross the Finish line.
May has always held our triumphs, cradled our gratitude, and led us to grace. May is a ballad of bleeding lyrics—a melody of our full-circle moments. On this 5K run, the walk, or whatever road we are on, we are all the same—constantly bleeding and healing in front of one other.
I am so glad you are here. Don't miss future articles! Be sure to sign up for our RSS feed. Let's be friends on Facebook too!