Papa began imbuing Baby #1 with the essence of the Spurs almost from birth. Now five years old, Baby #1 lives and breathes the Spurs and basketball every single day.
He studies a well-worn Spurs program that his Papa gave him. From the starting five to every supporting player on the bench, he strives to learn all the guys' names, numbers, origins, stories, and skills.
Because being a good teammate is as important as playing hard, he carries a Spurs towel and practices Patty Mills towel waves. He enlists Papa as his courtside towel waver when he comes to visit.
He would wear his Spurs retro tee every day if we let him.
The sound of his steady dribble pounds in our house and on our driveway all day long.
When his man Tony hit an incredible buzzer-beater in Game 1 of the NBA Finals, Baby #1 called his Papa to talk about the win. Then he began working on dribbling while falling and on one knee.
He watched every second of a magical Game 3 like he always does, dressed in his black Duncan jersey and dribbling in the living room.
Noticing the intricacies of plays, updating us on the rotation from the bench, and reciting jersey numbers.
Kawhi Leonard is #2.
Danny Green is #4.
Cory Joseph is #5.
Tony is #9.
Timmy is #21.
Manu is # 1-2-3-4-5-6-7-8-9-10-11-12-13-14-15-16-17-18-19-20—#20.
Gary Neal is # 1-2-3-4-5-6-7-8-9-10-11-12-13-14—#14.
My number is the number that comes after 12—#13.
This morning, Baby #1 asked to go online to look at highlights of every 3-pointer made by Danny Green, Gary Neal, Kawhi Leonard, and Tony Parker in last night's record-setting win.
We happened upon a touching video about Tony Parker's promise to win Tim Duncan another championship.
Tony speaks about the humbling difference between his first NBA Finals 10 years ago and this one. When he was only 21 years old, he was caught up in the sheer blur of the experience. He attributes much of his growth to his teammate and friend Timmy, as well as his father-like coach, Pop. Now more mature, seasoned, and respected, he understands how hard you have to work to win a championship.
***
This afternoon, Baby #1 is dribbling, shooting layups and threes into the couch, and dreaming of Game 4 this Thursday night.
Go Spurs Go!
#NBAFinals #driveforfive #DBWH #everysingleday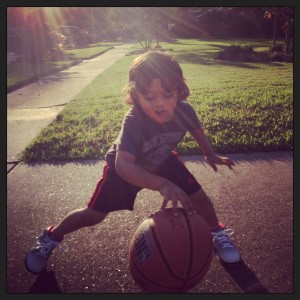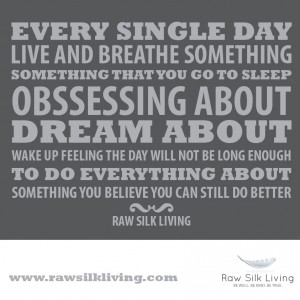 *Editor's Note: The original soundtrack to the video was the Will.i.am song That Power; however, we are required to use AudioSwap on YouTube to comply with copyright law.*
I am so happy you are here. Don't miss future stories! Be sure to sign up for our RSS feed. Let's be friends on Facebook too!