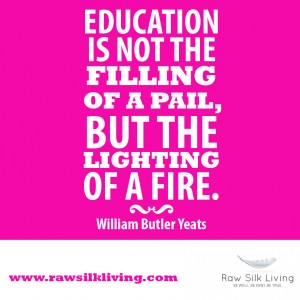 It's 10:04 p.m. and I am sitting in our silent house at my desk in the office. The girls are sleeping. I am working. And waiting.
I hear the hum of a car engine. The glint of headlights flickers behind the curtains. Car doors. A little boy voice.
"Momma is awake!"
He must see the office light peeking through on the other side of the curtains.
I hear footsteps up the path and the key turning.
Baby #1 bursts in the door, through the dining room, and into the office.
"It was a Rockets game!" he exclaims to me, revealing what I already know. The surprise destination of his first Guys' Night Out.
I can already tell it is a night he will remember for the rest of his life.
Of course, hours ago I saw the Facebook post showing his delight in getting a coveted James Harden bobblehead doll. The red Rockets team jumpsuit Daddy bought him. And the hat that was procured during what he calls "a special short sale" at the fan shop during the second quarter.
Now way past bedtime on a school night, he is a bubbly ball of energy eager to describe everything to me in one big long excited breath.
Baby #1 remembers the game play by play, but Daddy also remembers question by question.
Daddy, we have more points, right?
But the other team can still score more later and win, right?
Introduce a sport to Baby #1, and he becomes a scholar of the game. A student of the greatest.
Michael Phelps. Gabby Douglas and McKayla Maroney. Misty May-Treanor and Kerri Walsh Jennings. Tim Duncan and Kawhi Leonard. Coach Popovich.
And, of course, JJ Watt and James Harden, his hometown heroes.
He became interested in reading nonfiction because of a prized and now well-worn game program that his Papa gave him after a San Antonio Spurs game.
Yes, our house is divided between the Rockets and the Spurs. For Baby #1, that simply means double the cheering. He is a fan of talent. Of excellence.
Daddy, are our players from the NBA? What about the Spurs?
Where did James Harden come from? Oh wait, I remember, Oklahoma City. He played for the Thunder.
Do we have any players that use to play for the Spurs?
When a player comes from another team to be a Rocket, does he live here or does he go home each day?
Do both teams ever win?
Do both teams ever lose?
What is a quarter?
In Lighting Their Fires, teacher and author Rafe Esquith writes about taking his class of extraordinary students to a baseball game. This book should be required reading for all parents of entering kindergartners. In it, Esquith says:
"It often seems we live in a 'bottom line' society, where the final score or final grade is all that matters. Exceptional children grow to understand that the journey is everything."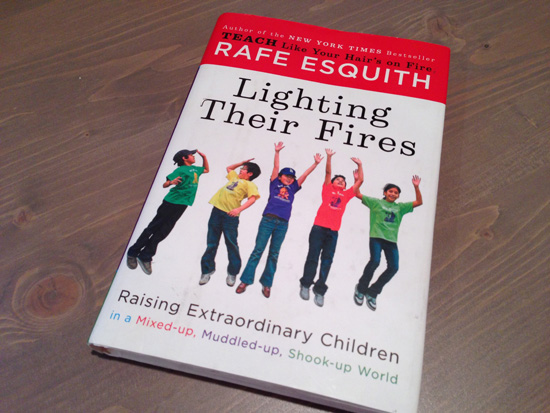 As parents of an entering kindergartner, we have met many other parents of entering kindergartners. Flocks of parents of entering kindergartners. On a grand migration from babyhood to big kid world.
Many band together in a naturally nervous group. A single slight move by one sending the others fluttering and chattering. Searching for clarity. Some break away and begin to take flight in confident forward motion.
All parents of entering kindergartners are on the same journey. Yet it is the parent with vision, direction, and trust that journeys in peace.
We want our children to love to do many things. Things that they are compelled to see, ponder, understand in minute detail, try, master, integrate into an ever-expanding world view, struggle with, and share.
"What did you learn today?" does not concern us.
Their own questions are much more interesting. What do armadillos eat? Why are there only boy presidents and basketball players? What is an omnivore?
Our primary goal is to instill a sense of purpose. Value in the doing of something without a preconceived notion of success. Appreciation for the process and confidence in self-expression.
We trust that real learning and celebration of actual giftedness will be a natural outcome.
As Rafe Esquith also asks:
"Would it be such a terrible world if we raised saints and poets? It's an admirable goal to challenge students to live life, every, every minute."
A few days ago, we turned in our signed blue form to reserve a place at the elementary school Baby #1 will attend for kindergarten this fall.
As residents in Houston Independent School District, we have been living the "School Choice" saga along with all the other parents of entering kindergartners.
When we began this process, there was a flood of information about the three types of structures. Eight types of magnet programs. Two types of applications. Testing dates. Application deadlines.
And the lottery.
HISD residents can apply to any magnet school outside of their neighborhood zone that interests them, but a lottery determines who receives a space. There may be as few as 6 kindergarten magnet slots out of 400 schoolwide applications.
As I still ruminate over these figures, I think of the many children for whom choice still is not an option. Choice requires information, time, and resources that some parents simply do not have.
I think of the many children for whom choice has already become a competition, at least in the minds of their parents. Choice means there is one best option and children understand that already.
For our child, choice falls somewhere in the middle. We have the ability to make a choice, and we seek only his best option.
We prayed for a learning environment that is the right fit for him. Which honestly could be Home Depot. The zoo. A kite festival.
We looked at what he gets lost in. Facts, vocabulary, building things, music, drawing, and NBA basketball rosters.
What motivates him to strive. Athletes. Gymnastics. New dance moves. Excellence. Running and getting faster.
What he loves right now. JJ Watt and James Harden.
After seeing a game-winning play by James Harden, clenching the Houston Rockets spot in the playoffs, Daddy and Baby #1 walked out of the arena and passed by a pickup game downtown.
This cell phone image captures what is going on right now inside our little almost kindergartner. In the words of his hero JJ Watt:
Dream Big Work Hard.
We are grateful because we live in Houston. We have School Choice. We have JJ Watt and James Harden. And we just might be raising a saint, a poet, or a point guard.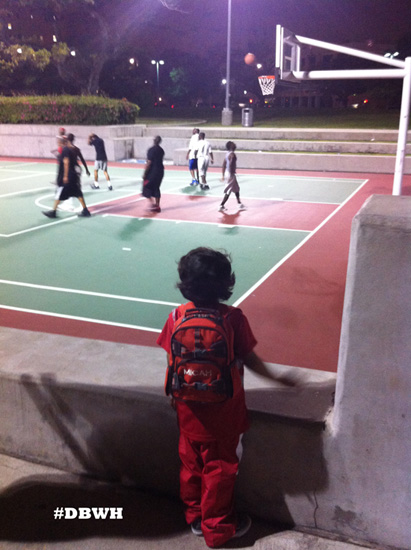 We are so glad you are here. Don't miss future articles! Be sure to sign up for our RSS feed. Let's be friends on Facebook too!