Day 7: Read Today
With the amount of media tidbits—news links, sound bites, blogs, tweets, posts, likes, pins—whizzing past our eyes, we easily consume thousands of written words daily. Although much of this text can be informative, helpful, and even inspiring, it does not replace reading a book.
Every day, retreat into a book and read for pleasure. This habit is one you won't regret and a wonderful example for your children to see. Even if they only see your book on the nightstand, children value reading when their parents do.
Reading may not naturally make it to the top of the list. You can read later, right? Well, later might be quite a while. Start reading today, and it might be part of what makes you the best for yourself and everyone you love. Consider this quote from the late author Nora Ephron:
"Reading is one of the main things I do. Reading is everything. Reading makes me feel I've accomplished something, learned something, become a better person. Reading makes me smarter."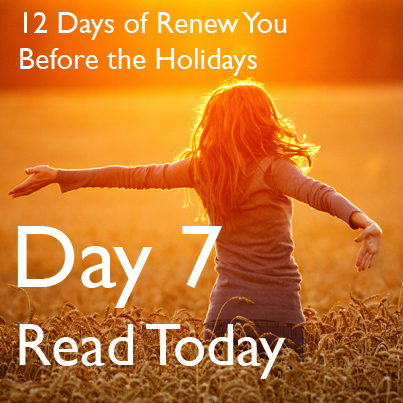 Whether you can read a book or a chapter, nonfiction or fiction, make time for reading every day. Leave a Comment and tell us what book you're reading now. Be sure to Share too!
In case you missed the previous days: